Description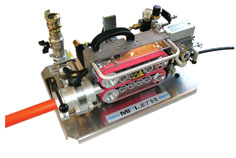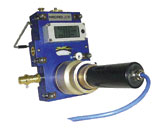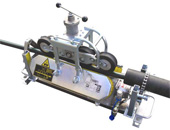 Founded in 1923, Plumett celebrates 90 years of activity in 2013. Plumett is a Swiss based company recognised around the world for its expertise in cable laying equipment for the energy and telecommunication industries. Its products are used in more than 60 countries worldwide www.plumettaz.com
Plumett has developed a wide range of machines for underground and overhead blowing of fibre optical cable. New additions to the jetting range such as the MiniJet, MicroJets and Lubricator, compliment an already extensive range of Cable and Super Jets covering cable diameters 1mm to 28mm, ducts 3mm to 63mm OD.
Plumett also produces cable feeders. Designed for laying cables in open trenches, duct and tunnel, the extra pushing force allows an optimal transportation with a greater security. The cable range supported is between 25 & 160mm cable diameter with a pushing force up to 6kN.
In addition Plumett produces trench and pole design winches, drum trailers and fleeting baskets to name but a few of their many products.